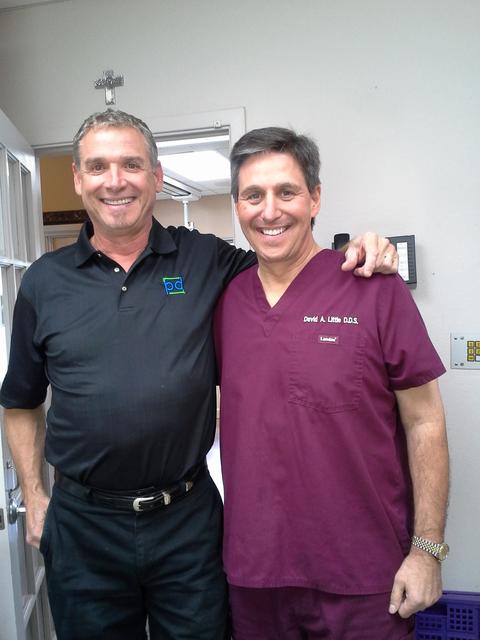 Natural Arts is a fee-for-service dental lab with over 40 years of experience in advanced implant prosthetics and ceramics.
All-on-4-5-6 Chairside Dental Technicians
Crown and Bridge- Zirconia, IPS e.max, IPS Empress, BruxZir, Full Gold/Precious Metal
Custom Patient-Specific Abutments
Advanced Ceramics
Implant Overdentures
CURRICULUM VITAE
Randall Saunders, A.S., C.D.T.,  M.A.A.I.P.
Randall P. Saunders, C.D.T., opened NATURAL ARTS DENTAL LABORATORY in 1977.  He has been restoring implant cases since 1982 and is one of the largest providers and designers of implant prosthetics in the southern United States.  He currently restores from 50 to 100 implant sites per month. Randall holds a mastership in implant prosthetics from The American Academy of Implant Prosthodontics.
Texas State Technical Institute (1972-74) Associates Degree in Dental Technology San Antonio, Texas
University of Texas- Dental Branch (1975-76) Maxillofacial Technical Training Houston , Texas
Certificate and Licensure
Texas State Board of Dental Examiners
Registered Dental Technician, 1978-Current
National Board for Certification – CDT
Ceramics, 1979- Current
Complete Dentures, 2012
Implants, 2012
Dale Carnegie Course
Effective Speaking and Human Relations, 1981
Certified Dental Laboratory, 1996-Current
Core-Vent System of Osseointegrated Implants
Prosthetic Training Program
Certified Core-Vent Technician, 1985
Core-Vent Implant System of Osseointegrated Implants
Certificate of Completion for Prosthetic Training
Core-Vent Implant System Surgical Seminar
Certificate of Post-Graduate Instruction
Northwestern University Dental School
Laboratory Procedures Associated with the
BranemarkOsseointegrated Implant System, 1987
Certified Branemark Technician
Branemark, Special Jaw Reconstruction Prosthetic
procedure in treating edentulous patients according
to the principle of osseointegration, 1991
Calcitek Phase I – Laboratory Prosthetics Integral and
Integral Omniloc Dental Implant System, 1991
A Unified Approach to Functional Occlusion,
John Kois, 2004
Dawson Classic Occlusion, 2006
Awards and Honors
Top 100 Technicians in the United States for the 1990's,
Dental Lab Management Today, March 1988
Certificate of Award for outstanding achievement in
Service to the Dental Laboratory Association of Texas, 1981
Dale Carnegie Course, Graduate Assistant, 1983
Outstanding clinical Presentation during the Houston
Convention. Dental Laboratory Association of Texas, 1983
Clinical Award; Outstanding efforts in furthering the
advancement of ethical dentistry, 1989
Outstanding Young Men of America 1989.
Outstanding Professional achievement, superior
leadership, ability and exceptional service to the community
Dallas Mid-Winter Table Clinic, 1990
Universal Implant Cast, 1st Place
The American Academy of Implant Prosthodontics
Mastership, 1994
Nobel Biocare World Conference Poster Presentation,
2003 and 2005
Professional Member
National Association of Dental Laboratories
Dental Laboratory Association of Texas
American Academy of Cosmetic Dentistry , 1987
Academy of Osseointegration, Affiliate Member 1989
American Academy of Implant Dentistry
American Academy of Implant Prosthodontics
Seattle Study Club
Presentations Before Professional Groups
Presented over 500 hrs of Implant Restorative Seminars
Nationally and Internationally since 1986, covering Zimmer
TSV, Branemark-Nobel, Strauman, IMZ and Various
Implant Systems
International Implant Presentations,
Monterey, Mexico
Guatemala City, Guatemala
Quito, Ecuador
Clinician for Support Plus One Seminar
LifecoreBioMedical, 2002-05
Clinician Implant Overdenture Program
LifecoreBioMedical, 2002-05
Zimmer, Peer Practicum Laboratory, 2002-Current
Zimmer Tricks of the Trade With Implants
Technician Hands-On Trainer 2007
Carlsbad, California
LMT Tricks of the Trade With Implants
Chicago, Illinois 2008
Dental Lab Assoc. of Texas
Tricks of the Trade Technician Training 2007-08
Atlantis Experience
Randall has personally supervised, designed and forwarded
over 150 cases to include approx. 4-500 Atlantis, Encode,
and Zimmer Patient Specific Abutment cases since 2004.